Call Our Dedicated Cruise Desk at 877-287-2835
Memphis to New Orleans
Memory flows deep and sentiment eddies and swirls along the Lower Mississippi River. The romance of the antebellum era and lively Cajun culture are found everywhere you turn. Fertile cotton fields, vast sugar cane plantations and imposing pillared mansions will transport you back in time as will the Civil War battlefields. When cotton was king and plantation life was at its zenith, our young nation went to war with itself, pitting brother against brother, North against South.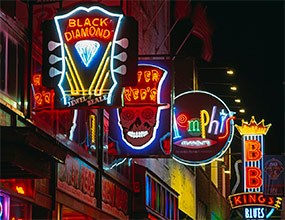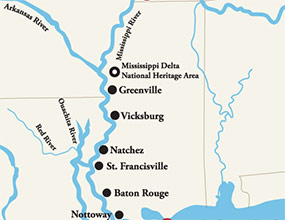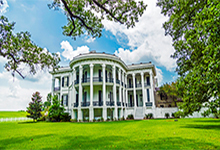 Antebellum South
Immerse yourself in the rich history and culture of the Old South. Our Antebellum South voyages carry you along the lower Mississippi River where it is easy to imagine that time has stood still. From New Orleans to Memphis, sugar cane is still grown as it was a century ago and lovingly restored mansions and plantations grace the Great River Road.

Thanksgiving Festival
Surround yourself with a whole new list of things to be thankful for with this special holiday cruise on the American Queen. Enjoy a cornucopia of traditional treats. Encompassed by elegant décor and new friends with the river rolling by, you'll have a deep appreciation for all your many blessings.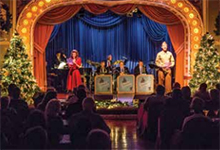 Holiday - Christmas Markets
Amid the glittering elegance of an American Queen holiday cruise is a seasonal spirit larger than life. Experience the best of the Antebellum South during a magical time of the year and delight in all of your favorite holiday treats while getting acquainted with the classic traditions of the Cajun and Creole cultures. Sip a glass of eggnog as you listen to the sweet sound of local choirs and bands serenade the American Queen upon departure from the enchanting ports of Vicksburg and Natchez. Receive a warm welcome from strolling carolers upon arrival to charming St. Francisville. Our exclusive lineup of Christmas markets offers a little something for everyone including music, seasonal goods and locally produced crafts for you to enjoy. You will also delight in a private dinner celebration at Nottoway Plantation followed by a grand Holiday Ball aboard the American Queen.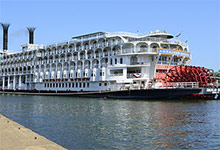 New Years Celebration
Resolve to have more fun and greet the New Year on the American Queen. The celebration carries throughout the week, but a special New Year's Eve gala in the marvelous Grand Saloon will surround you in elegant décor, confetti, champagne, newfound friends and the uplifting refrains of "Auld Lang Syne." Be one of the select few who can claim to have celebrated New Year's Eve aboard the world's grandest and most majestic riverboat.