Call Our Dedicated Cruise Desk at 877-287-2835
Paul Gauguin Tere Moana
Embark on a voyage through a "Yachtsman's Paradise" on this weeklong idyll to Caribbean islands beloved by sailors and sunbathers. You'll embark in Dutch St. Maarten and get acquainted with your deluxe floating hotel as your captain charts a course for the British Virgin Islands. Enjoy days at leisure to soak up the scenic vistas and easygoing ambiance of Tortola, Jost Van Dyke, and Virgin Gorda, where you'll be treated to a festive beach barbecue. On Anguilla, discover a British heritage and some of the Caribbean's most beautiful beaches. Then, continue on to French-flavored St. Barts, dubbed "Manhattan-sur-Mer" ("Manhattan on the Sea") for its duty-free shopping. You'll disembark your journey where it began, in colorful St. Maarten, treasuring memories of quaint pastel towns, lush tropical landscapes, and white-sand beaches set against sapphire seas.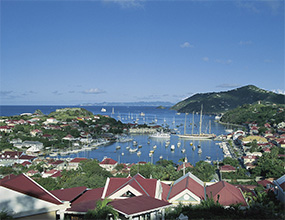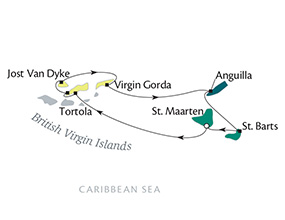 Day

Destination
1

Embark in Philipsburg, St. Maarten
2

Road Town, Tortola, B.V.I.
3

Soper's Hole, Tortola, B.V.I.
4

Jost Van Dyke, B.V.I.
5

Virgin Gorda, B.V.I.
6

Anguilla, B.V.I
7

St. Barts, F.W.I.
8

Disembark in St. Maarten