Call Our Dedicated Cruise Desk at 877-287-2835
Louisville to St. Louis
Let the musical sounds of the 50s and 60s whisk you away on this nostalgic journey through America's historic heartland. Dance and sing the nights away and fill your days with cultural exploration on this magnificent voyage from Louisville to St. Louis.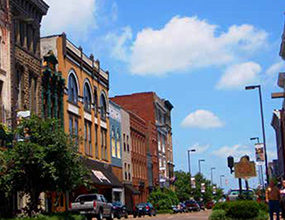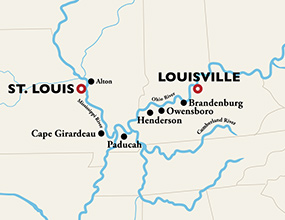 2018 Cruise Voyages
Cruise Date

Duration

Itinerary

Theme
Jul 22

8 nights

Louisville, Brandenburg, Henderson, Paducah, Cape Girardeau, Chester, St. Louis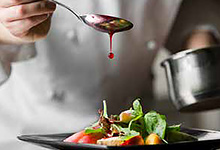 American Culinary Experience
You will be instantly captivated with this journey of historic and culinary exploration. As you discover the historic signficance of the old French trading post in Cape Girardeau, the charming port of Paducah and the colorful pop-culture atmosphere of Chester, you will enjoy fabulous onboard enrichment activities that highlight the diverse culinary legacies of America. Interact with chefs during cooking demonstrations and experience unique cusine fashioned especially for this themed voyage.