Call Our Dedicated Cruise Desk at 877-287-2835
Memphis to St. Louis
Every American Queen Steamboat Company river cruise is a celebration of America, but the chance to spend Independence Day in the Gateway City is a rare treat. Experience plenty of fanfare and one of the nation's largest fireworks displays in beautiful St. Louis from the historic grounds of Forest Park.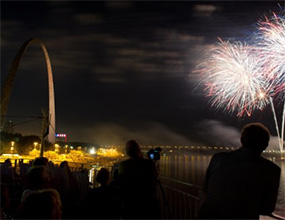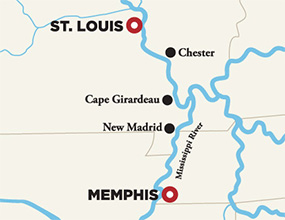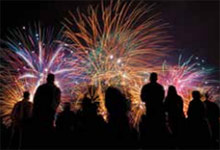 Fourth of July Celebration
Enjoy Memphis as the city buzzes with Independence Day festivities. Brass bands and red, white and blue bunting are the order of the day on this special voyage. Spark the child inside as you watch fireworks reflect off the the Mighty Mississippi River. Tip your hat to America's Founding Fathers as we celebrate the birth of the United States and its enduring freedoms that guide us more than two centuries later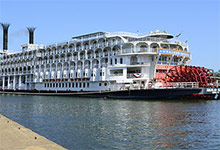 Big Band Swing
Get "in the mood" for our sensational Big Band Vacations, when special onboard guest orchestras play the tunes you know so well, all in the original arrangements that made them legendary. If you're a fan of the big bands, this is a sentimental journey you won't want to miss.