Call Our Dedicated Cruise Desk at 877-287-2835
Nashville to Chattanooga
America's rivers are its natural highways and the perfect avenue to explore the interior United States as you enjoy nature's colorful handiwork displayed in a myriad of autumn colors.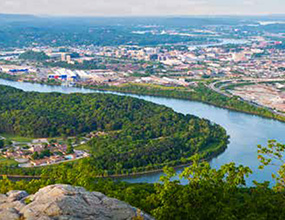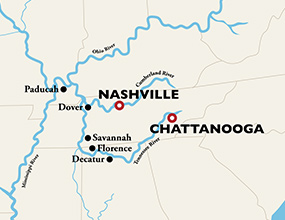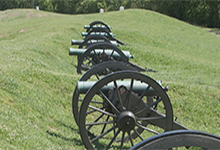 Civil War
Learn of the skirmishes that pitted brother against brother in a nation divided in this immersive Civil War experience. Delve into the strategies, both military and political, that shaped the events of the American Civil War. Watch and listen as tribute artists bring key figures to life and set the stage with period music while noted Civil War historians offer enlightening lectures. Visit the bloody battlefields and hallowed cemeteries of the fallen soldiers, and the ramparts that remind us of a war that changed a nation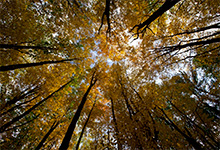 Autumn Colors
Each autumn, nature takes out her paintbrush and splashes vibrant colors across the land, white church steeples poking up amidst the splendor. Look deeper and you will find more than just fall foliage in all its glory; towns come alive with the bounty of the harvest and a generosity of spirit reflected in the unabashed smiles of the locals who greet you in every port.