Call Our Dedicated Cruise Desk at 877-287-2835
New Orleans to Memphis
Explore the land of bawdy blues and Southern belles. This journey showcases the diversity and drama of the Lower Mississippi River. From New Orleans to Memphis, the river rolls slowly and expansively, smooth as a southern drawl. The bayous and woodlands along the shore create dramatic landscapes that are virtually unchanged since the days of the French fur traders. Gracious towns with palatial mansions and tree-lined streets abound. History is everywhere - in silent Civil War cemetaries, in the soulful gospel blues of Helena and virtually everywhere you turn in Memphis, best known for jazz, barbeque, and of course The King of Rock and Roll and his home at Graceland.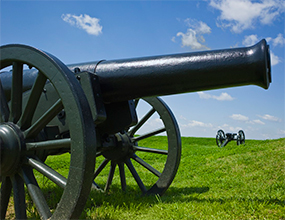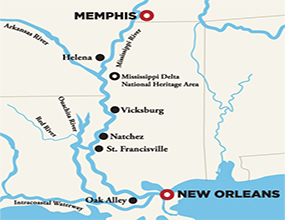 2018 Cruise Voyages
Cruise Date

Duration

Itinerary

Theme
Mar 4
Mar 18
Apr 15
Apr 29
May 13
May 27
Jun 10
Oct 7
Oct 21
Nov 4

8 nights

New Orleans, Oak Alley, St. Francisville, Natchez, Vicksburg, Helena, Memphis
Apr 1

8 nights

New Orleans, Oak Alley, St. Francisville, Natchez, Vicksburg, Helena, Memphis
Jun 24

8 nights

New Orleans, Oak Alley, St. Francisville, Natchez, Vicksburg, Helena, Memphis
Nov 18

8 nights

New Orleans, Oak Alley, St. Francisville, Natchez, Vicksburg, Helena, Memphis
Dec 2
Dec 16

8 nights

New Orleans, Nottoway, St. Francisville, Natchez, Vicksburg, Greenville, Memphis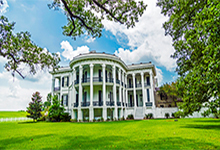 Antebellum South
Immerse yourself in the rich history and culture of the Old South. Our Antebellum South voyages carry you along the lower Mississippi River where it is easy to imagine that time has stood still. From New Orleans to Memphis, sugar cane is still grown as it was a century ago and lovingly restored mansions and plantations grace the Great River Road.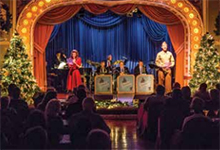 Holiday - Christmas Markets
Amid the glittering elegance of an American Queen holiday cruise is a seasonal spirit larger than life. Experience the best of the Antebellum South during a magical time of the year and delight in all of your favorite holiday treats while getting acquainted with the classic traditions of the Cajun and Creole cultures. Sip a glass of eggnog as you listen to the sweet sound of local choirs and bands serenade the American Queen upon departure from the enchanting ports of Vicksburg and Natchez. Receive a warm welcome from strolling carolers upon arrival to charming St. Francisville. Our exclusive lineup of Christmas markets offers a little something for everyone including music, seasonal goods and locally produced crafts for you to enjoy. You will also delight in a private dinner celebration at Nottoway Plantation followed by a grand Holiday Ball aboard the American Queen.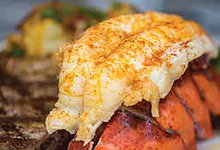 Southern Culinary Experience
As you journey through living history and soak in the romantic spirit of the Antebellum era, enjoy fabulous onboard enrichment activities highlighting the distinctive culinary legacies that spice up the south. Interact with chefs during cooking demonstrations and experience unique cusine fashioned especially for this themed voyage.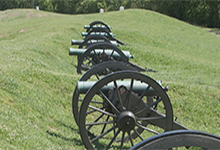 Civil War
Learn of the skirmishes that pitted brother against brother in a nation divided in this immersive Civil War experience. Delve into the strategies, both military and political, that shaped the events of the American Civil War. Watch and listen as tribute artists bring key figures to life and set the stage with period music while noted Civil War historians offer enlightening lectures. Visit the bloody battlefields and hallowed cemeteries of the fallen soldiers, and the ramparts that remind us of a war that changed a nation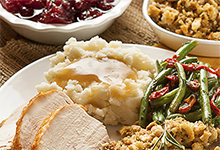 Thanksgiving Festival
Surround yourself with a whole new list of things to be thankful for with this special holiday cruise on the American Queen. Enjoy a cornucopia of traditional treats. Encompassed by elegant décor and new friends with the river rolling by, you'll have a deep appreciation for all your many blessings.