Call Our Dedicated Cruise Desk at 877-287-2835
Pittsburgh to Louisville
Embrace all of the grandeur, history and romance that the American Queen is renowned for while enjoying daytime exploration of intriguing towns and nightly Big Band performances.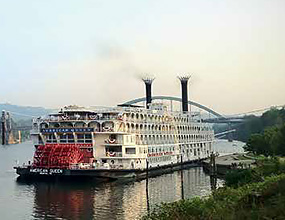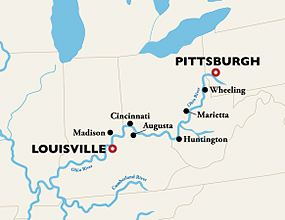 2018 Cruise Voyages
Cruise Date

Duration

Itinerary

Theme
Jul 15

8 nights

Pittsburgh, Wheeling, Marietta, Huntington, Augusta, Cincinnati, Madison, Louisville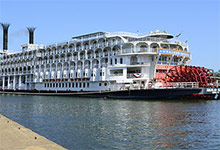 Big Band Swing
Get "in the mood" for our sensational Big Band Vacations, when special onboard guest orchestras play the tunes you know so well, all in the original arrangements that made them legendary. If you're a fan of the big bands, this is a sentimental journey you won't want to miss.