Call Our Dedicated Cruise Desk at 877-287-2835
St. Louis to Memphis
Let the musical sounds of the 50s and 60s whisk you away on this nostalgic journey through America's historic heartland. Dance and sing the nights away and fill your days with cultural exploration on this magnificent voyage from St. Louis to Memphis.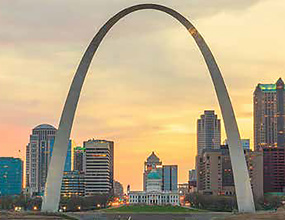 2018 Cruise Voyages
Cruise Date

Duration

Itinerary

Theme
Sep 23

8 nights

Alton (St. Louis), Chester, Cape Girardeau, Paducah, Dover, New Madrid, Ashport Landing, Memphis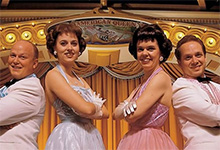 Music of the 50s and 60s
Head to the malt shop in your poodle skirt as the 1950s come alive. Frank Sinatra's dulcet tones soar in "Come Fly with Me," Nat King Cole is "Unforgettable" and The Platters think of "Only You." Relive the groovy 60s, heyday of peace, love and rock and roll. Celebrate hits from the Beatles, Aretha Franklin, Jimi Hendrix, The Rolling Stones, Bob Dylan and more.