Call Our Dedicated Cruise Desk at 877-287-2835
St. Louis to Nashville
A Tapestry of Color - Enjoy nature's handiwork as the leaves display a myriad of colors. Your journey will take you from the plains of St. Louis through the Tennessee hills surrounding Nashville.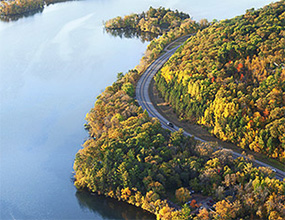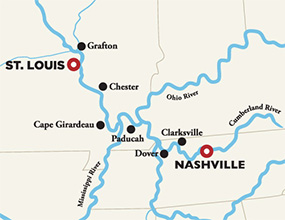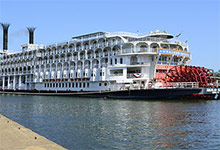 5 Rivers of the Heartland
America's rivers are its natural highways and the perfect avenue to explore the interior of the U.S. This special itinerary allows you a rare opportunity to touch five rivers in one incredible voyage. Enjoy lively St.Louis, "The Gateway City" before traveling southbound on the Mighty Mississippi and into Lincoln country with a port stop at the mouth of the Illinois River. Discover America's cultural quilt on the Ohio River and delight in the scenic views along the Tennessee River before winding through the forest-covered hills along the Cumberland River on your way to Nashville, "Music City, USA".