American Duchess River Cruise | Memphis to New Orleans - 9 Days
Explore the land of bawdy blues and Southern belles. This journey showcases the diversity and drama of the Lower Mississippi River. From New Orleans to Memphis, the river rolls slowly and expansively, smooth as a southern drawl. The bayous and woodlands along the shore create dramatic landscapes that are virtually unchanged since the days of the French fur traders. Gracious towns with palatial mansions and tree-lined streets abound. History is everywhere - in silent Civil War cemeteries, in the soulful gospel blues of Helena and virtually everywhere you turn in Memphis, best known for jazz, barbecue, and of course The King of Rock and Roll and his home at Graceland.
Cruise Information: Memphis to New Orleans
Cruise Itinerary: Memphis to New Orleans

| Cruise Schedule | Destination |
| --- | --- |
| Day 1: | Memphis, TN - Hotel Stay |
| Day 2: | Memphis, TN - Depart 5:00 PM |
| Day 3: | Helena, AR |
| Day 4: | Vicksburg, MS |
| Day 5: | Natchez, MS |
| Day 6: | Baton Rouge, LA |
| Day7: | St. Francisville, LA |
| Day 8: | Nottoway in LA |
| Day 9: | New Orleans, LA - Disembark 8:00 AM |
Memphis to New Orleans

River Cruise Highlights
Memphis Blues and Barbeque
Authentic Southern Culture
Mississippi Delta Heritage
Sprawling Sugarcane and Cotton Plantations
Majestic Mansions
Antebellum Architecture
Political History
Civil War Battlefield and Monuments
Classic Cajun and Creole Cuisine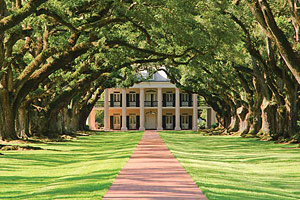 Immerse yourself in the rich history and culture of the Old South. Our Antebellum South voyages carry you along the lower Mississippi River where it is easy to imagine that time has stood still. From New Orleans to Memphis, sugar cane is still grown as it was a century ago and lovingly restored mansions and plantations grace the Great River Road.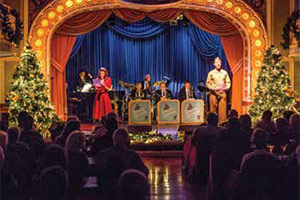 Watch the magic unfold during special holiday musical performances by our sensational ensemble. Performances light up the season and put a whole new spin on your holiday cruise!
One-stop shopping - Book complete cruise vacations with flights, transfers,
pre- and post-cruise stays, onboard accommodations, activities and more
For Cruise Dates, More Itineraries and Bookings
Call Our Dedicated Cruise Desk at
877-287-2835
Not responsible for errors or omissions. [Pleasant Holidays acts only as an agent for the various travel providers shown above.]