American Duchess River Cruise | New Orleans to Memphis - 9 Days
Showcasing the diversity and drama of the Lower Mississippi, this splendid voyage takes you from the legendary jazz of New Orleans' Bourbon Street to the charms of Nottoway Plantation, while your worries drift away with the relaxing pace of life both onboard and off.
Cruise Information: New Orleans to Memphis
Cruise Itinerary: New Orleans to Memphis

| Cruise Schedule | Destination |
| --- | --- |
| Day 1: | New Orleans, LA - Hotel Stay |
| Day 2: | New Orleans, LA - Depart 5:00 PM |
| Day 3: | Nottoway, LA |
| Day 4: | St. Francisville, LA |
| Day 5: | Natchez, MS |
| Day 6: | Vicksburg, MS |
| Day7: | River Cruising |
| Day 8: | Tunica MS |
| Day 9: | Memphis, TN - Disembark 8:00 AM |
New Orleans to Memphis

River Cruise Highlights
Authentic Southern Culture
Mississippi Delta Heritage
Sprawling Sugarcane and Cotton Plantations
Art & History Museums
Majestic Mansions
Antebellum Architecture
Classic Cajun and Creole Cuisine
New Orleans Jazz and Historic French Quarter
Civil War Battlefield and Monuments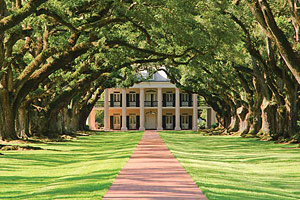 Immerse yourself in the rich history and culture of the Old South. Our Antebellum South voyages carry you along the lower Mississippi River where it is easy to imagine that time has stood still. From New Orleans to Memphis, sugar cane is still grown as it was a century ago and lovingly restored mansions and plantations grace the Great River Road.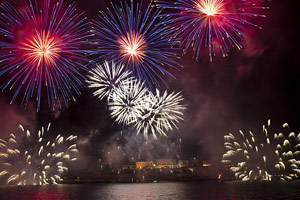 Enjoy Memphis as the city buzzes with Independence Day festivities. Brass bands and red, white and blue bunting are the order of the day on this special voyage. Spark the child inside as you watch fireworks reflect off the the Mighty Mississippi River. Tip your hat to America's Founding Fathers as we celebrate the birth of the United States and its enduring freedoms that guide us more than two centuries later.
One-stop shopping - Book complete cruise vacations with flights, transfers,
pre- and post-cruise stays, onboard accommodations, activities and more
For Cruise Dates, More Itineraries and Bookings
Call Our Dedicated Cruise Desk at
877-287-2835
Not responsible for errors or omissions. [Pleasant Holidays acts only as an agent for the various travel providers shown above.]