American Duchess River Cruise | Mark Twain's Mississippi
Roundtrip St. Paul - 9 Days
Celebrate the remaining days of summer with a timeless journey through the scenic beauty of the Upper Mississippi River region, and tap into the sense of wonder that caused early pioneers to call the heartland home. The history, scenery, and cultural highlights unfold through a series of onboard enrichment activities and special guest lectures as you as you venture from one intriguing river town to another. Perhaps no person defined the world's view of America's greatest river more than Mark Twain, and on this magnificent journey, you will witness his legendary words and wit brought to life onboard by an expert tribute artist. And let us not forget the regional cuisine, tantalizing the taste buds at every turn. From crispy honey-buttermilk-fried walleye pike to a decadent dose of homemade blackberry cobbler, it's all on the menu.
Cruise Information: Roundtrip St. Paul
American Duchess Roundtrip St. Paul Cruise Itinerary

| Cruise Schedule | Destination |
| --- | --- |
| Day 1: | Minneapolis, MN Hotel Stay |
| Day 2: | St. Paul, MN Depart 5:00 PM |
| Day 3: | River Cruising |
| Day 4: | Dubuque, IA |
| Day 5: | Prairie du Chien, WI |
| Day 6: | La Crosse, WI |
| Day7: | Winona, MN |
| Day 8: | Red Wing, MN |
| Day 9: | St. Paul, MN - Disembark 8:00 AM |
Roundtrip St. Paul River Cruise Highlights
Scenic River Views and Towering Bluffs
Art and History Museums
American Bald Eagles and Indigenous Wildlife
Abundant Locks and Dams
Scandinavian, Dutch, and German Heritage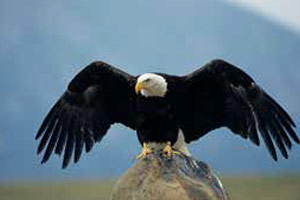 Whether you are a fan of nature and wildlife, an enthusiast of history and culture, or a lover of food and music, the upper reaches of the Mississippi will surely pique your interest and capture your heart.
One-stop shopping - Book complete cruise vacations with flights, transfers,
pre- and post-cruise stays, onboard accommodations, activities and more
For Cruise Dates, More Itineraries and Bookings
Call Our Dedicated Cruise Desk at
877-287-2835
Not responsible for errors or omissions. [Pleasant Holidays acts only as an agent for the various travel providers shown above.]