Pleasant Holidays®
Founded in 1959, Pleasant Holidays is one of the largest travel companies in the U.S., offering customizable vacation packages including flights, hotel and cruise accommodations, airport transfers and car rentals, exciting sightseeing tours and activities, travel protection coverage and more. Our vast portfolio spans the globe while featuring the world's most popular vacation destinations, including Hawaii, Australia, Canada, Caribbean, Central America, Cook Islands, Europe, Fiji, Japan & Asia, Mexico, New Zealand, South America, Tahiti, United Arab Emirates, United States, and ocean and river cruises.
The company's portfolio of travel brands includes Pleasant Holidays, Journese, Air By Pleasant and Pleasant Activities. Pleasant Holidays' headquarters is in Westlake Village, Calif., near Los Angeles, with regional offices in San Diego and Honolulu. Its dedicated team of travel professionals numbers more than 400 employees across all locations.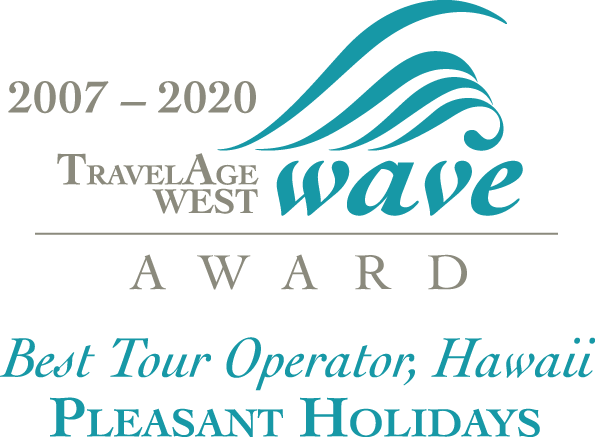 Awards For Customer Service Excellence
Pleasant Holidays is recognized annually with numerous travel industry awards for excellence for extraordinary customer service including "Best Tour Operator, Hawaii" for an unprecedented 16 consecutive years 2004 - 2019, and "Best Tour Operator, Australia, New Zealand, South Pacific" 2016 - 2018. Pleasant Holidays is dedicated to excellence and aspires to be the leading provider of worldwide travel.
Recent Awards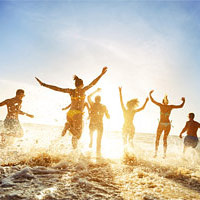 Group Travel / Weddings & Honeymoons / Cruises
Pleasant Holidays offers travel services for individuals, couples, and groups of all sizes, including intimate honeymoons for two, family vacations and reunions from three to 300, memorable Destination Weddings, and corporate meeting and incentive events that can range from 10 to 10,000.
Book complete cruise vacations with everything you need—flights, cruise accommodations, transfers, activities, pre- and post-cruise hotel stays and more—in one convenient location. Pleasant Holidays offers a vast cruise portfolio, from intimate yacht cruises to nostalgic paddlewheelers to river cruise vessels to full-size ocean liners that are like floating resorts, with options that invite you to explore fascinating ports close to home and far away.