National Parks Vacation Packages
DISCOVER THE WONDERS

National Parks offer everyone an opportunity to step away from the crowds seek out peace and inspiration while discovering North America's story and learning about all the natural resources in these parks.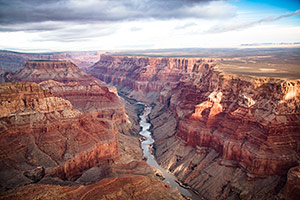 Grand Canyon
A UNESCO World Heritage site often considered one of the wonders of the world. Although there are other canyons across the planet, none appear as iconic as Arizona's remarkable Grand Canyon.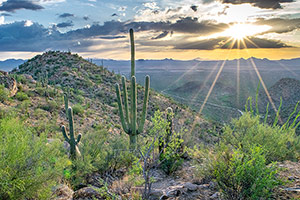 Saguaro National Park
Named for the giant saguaro cactus, Saguaro National Park consists of two districts: Rincon Mountain District, located east of Tucson; and the Tucson Mountain District, which lies west of the city. Some of the park's saguaros, aka the "Kings of the Sonoran Desert," soar 50 feet high.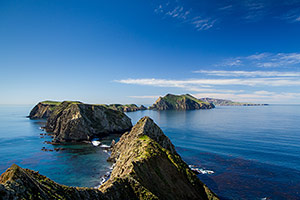 Channel Islands National Park
Channel Islands National Park, located off the coast of densely populated Southern California, consists of five islands and their surrounding one mile of the Pacific Ocean. The serene, secluded islands include Anacapa, Santa Cruz, Santa Rosa, San Miguel, and Santa Barbara.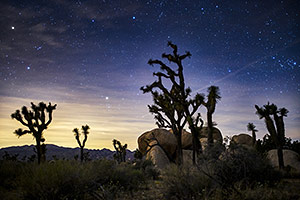 Joshua Tree National Park
Southern California's Joshua Tree National Park is where two deserts meet, the Mojave and the Colorado. The park's majestic Joshua trees dot this vast, mystical landscape, as do magnificent rock and boulder formations.
Sequoia National Park
Sequoia National Park is home to Mount Whitney, the highest point in the contiguous United States. Sequoia National Park is most well-known for the immense sequoia trees that grow there, including General Sherman, which is one of the largest trees on the planet.
Kings Canyon National Park
Kings Canyon National Park features the largest remaining grove of sequoia trees on Earth and a multitude of majestic mountains. It is also home to the 3,000-year-old General Grant Tree, which is the second-largest sequoia on the planet, measuring almost 270 feet tall and 107 feet around at its base.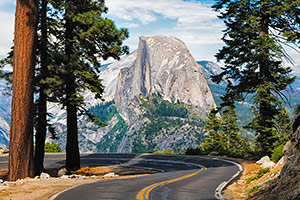 Yosemite National Park
California's Yosemite National Park is one of the most famous and visited national parks in the world. Its icons include El Capitan, Half Dome, Upper and Lower Yosemite Falls, and Mariposa Grove, which boasts giant sequoia trees.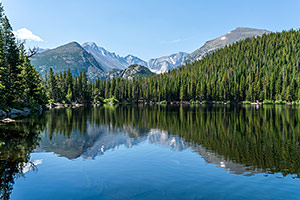 Rocky Mountain National Park
This park encompasses a spectacular range of mountain environments. From meadows to the glistening lakes to the mountain peaks, there is something for everyone to discover.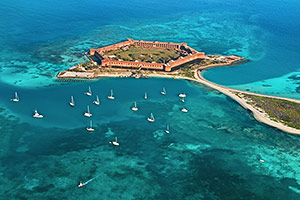 Dry Tortugas National Park
Located in the Gulf of Mexico this archipelago's coral reefs are the least disturbed of the Florida Keys. Explore a 19th century fort and snorkel in pristine water.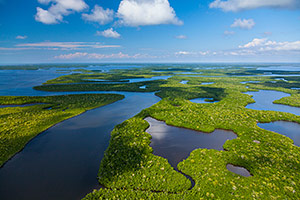 Everglades National Park
Known for it's extraordinary wildlife, more than 360 bird species can be found in this park.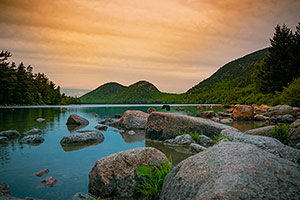 Acadia National Park
One of the top 10 most-visited national parks in America, Acadia National Park, located on the coast of Maine, features woodlands, lakes, ponds, and rocky headlands. Here you will also find Cadillac Mountain, which is the tallest mountain on the Atlantic Coast of the United States.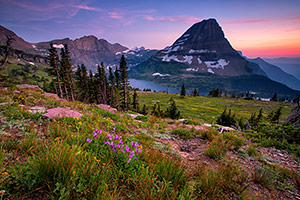 Glacier National Park
Located in Montana's Rocky Mountains, Glacier National Park is renowned for its glacier-carved peaks and valleys. The park, aka the "Crown of the Continent," is also home to melting glaciers, cerulean lakes, pristine alpine meadows, and more than 700 miles of trails.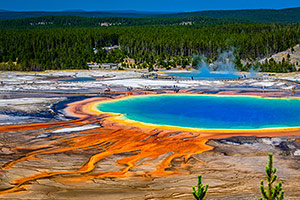 Yellowstone National Park
The first national park for all to enjoy the unique hydrothermal and geologic features. Visitors have unparalleled opportunities to observe wildlife and explore half the world's active geysers.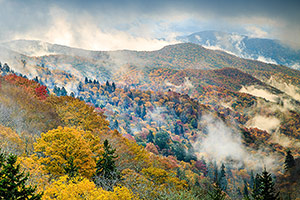 Great Smoky Mountains National Park
Great Smoky Mountains National Park offers hiking, sightseeing and picnicking, while nearby Dollywood promises theme park fun for the whole family.
Arches/Canyonlands National Parks
Surrounded by the natural red-rock beauty of Utah and on the doorstep of Arches National Park, Moab draws thousands of visitors a year with the promise of world-class mountain biking, rock climbing, river rafting and so much more.
Bryce Canyon National Park
Over 300,000 square acres of stunning natural beauty make up Bryce Canyon National Park, known for its sea of tall stone towers, or hoodoos.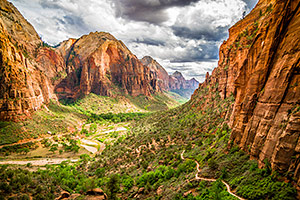 Zion National Park
A million years of flowing water has cut through the red and white sandstone of Zion to form natural rock formations and picturesque landscapes result in a diversity of habitats and species.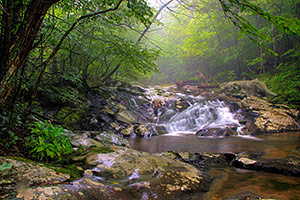 Shenandoah National Park
Located along the crest of Blue Ridge Mountains and known for panoramic views along Skyline Drive, a 105-mile scenic byway that traverses the entire length of the park.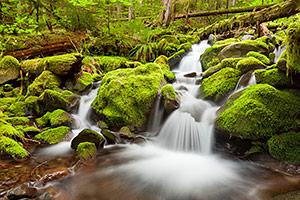 Olympic National Park
Known for its temperate rain forest and hot springs the primary appeal may simply be its beauty - snowcapped peaks, pristine lakes, moss laden rainforest, and the Pacific Coast.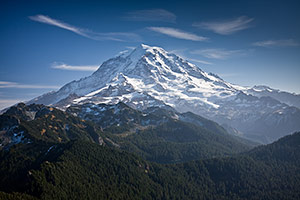 Mount Rainier National Park
This is the most glaciated peak in the contiguous U.S.A., spawning five major rivers. Wildflower meadows ring the icy volcano while an ancient forest cloaks Mount Rainier's lower slopes.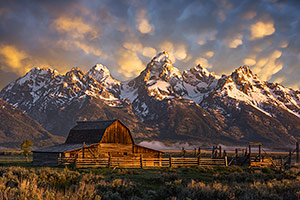 Grand Teton National Park
Few landscapes in the world are as striking and memorable as this park. Mountains, valleys, lakes, rivers, and big skies are home to diverse and abundant forests, wildflowers and wildlife.
Banff National Park, Alberta
Canada's oldest national park, established in 1885. Located in Alberta's Rocky Mountains, Banff encompasses mountainous terrain, glaciers and ice fields, dense coniferous forest, and alpine landscapes.
Jasper National Park, Alberta
The largest national park in the Canadian Rockies. The park is known for glaciers, lakes, hot springs, mountains, waterfalls and the Columbia Icefield.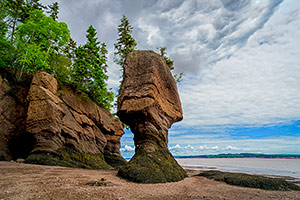 Fundy National Park, New Brunswick
Located on the Bay of Fundy, this park showcases a rugged coastline which rises up to the Canadian Highlands, the highest tides in the world and more than 25 waterfalls.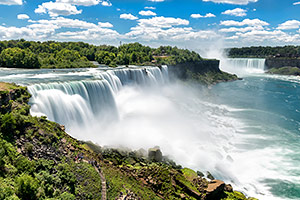 Niagara Falls, Ontario
The Niagara River flows over Niagara Falls at this location, creating a natural spectacle which attracts millions of tourists each year.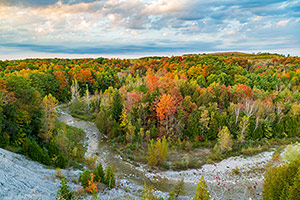 Rouge National Urban Park, Ontario
Greater Toronto's Rouge National Urban Park is home to some of Canada's oldest known indigenous sites. The country's first national urban park also boasts marshes, beaches, forest, trails, and more than 1,700 species of wildlife.
Not responsible for errors or omissions. [Pleasant Holidays acts only as an agent for the various travel providers shown above.]