American Queen River Cruise | Enduring Legacy of the Civil War
Memphis to Chattanooga (and reverse) 9 Days
The Mississippi River and its tributaries was of great strategic value as both a transportation and communication route during the Civil War. Experience authentic Southern culture as you journey through living history and explore the legacy of that storied conflict, both onboard and in ports of call. We will be joined by distinguished guest speakers such as Gene Salecker, who will discuss the Civil War-time tragedy of the sinking of the SS Sultana on the Mississippi River – the worst maritime disaster the United States has known – and Curtis Fields in an eerily accurate portrayal of Union Gen. Ulysses S. Grant, quoting in first person from the general's memoirs, articles, and letters.
Cruise Information: Memphis to Chattanooga (and reverse)
Cruise Itinerary: Memphis to Chattanooga

| Cruise Schedule | Destination |
| --- | --- |
| Day 1: Sunday | Memphis,, TN - Hotel Stay |
| Day 2: Monday | Memphis, TN - Depart 5:00 PM |
| Day 3: Tuesday | River Cruising |
| Day 4: Wednesday | New Madrid, MO |
| Day 5: Thursday | Paducah, KY |
| Day 6: Friday | Savannah, TN |
| Day 7: Saturday | Florence, AL |
| Day 8: Sunday | River Cruising |
| Day 9 Friday | Chattanooga, TN - Disembark 8:00 AM |
Memphis to Chattanooga River Cruise Highlights
Historic Civil War Sites
Scenic Foothills of the Appalachian Mountains
Wilson Lock & Dam (the highest single lift lock east of the Rocky Mountains)
Guest Historians and Presentations
Legends and Lore of Famous Frontiersmen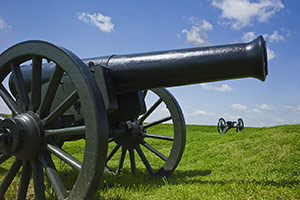 Learn of the skirmishes that pitted brother against brother in a nation divided in this immersive Civil War experience. Delve into the strategies, both military and political, that shaped the events of the American Civil War. Watch and listen as tribute artists bring key figures to life and set the stage with period music while noted Civil War historians offer enlightening lectures. Visit the bloody battlefields and hallowed cemeteries of the fallen soldiers, and the ramparts that remind us of a war that changed a nation.
One-stop shopping - Book complete cruise vacations with flights, transfers,
pre- and post-cruise stays, onboard accommodations, activities and more
For Cruise Dates, More Itineraries and Bookings
Call Our Dedicated Cruise Desk at
877-287-2835
Not responsible for errors or omissions. [Pleasant Holidays acts only as an agent for the various travel providers shown above.]