American Queen River Cruise | Memphis to New Orleans - 9 Days
Embark in our homeport of Memphis, TN for this 7-night journey ending in New Orleans, LA. The Lower Mississippi will be your conduit for steamboating into the historic towns along the way.
Cruise Information: Memphis to New Orleans
American Queen Cruise Itinerary: Memphis to New Orleans

| Cruise Schedule | Destination |
| --- | --- |
| Day 1: Sunday | Memphis, TN - Hotel Stay |
| Day 2: Monday | Memphis, TN - Depart 5:00 PM |
| Day 3: Tuesday | Port of the Mississippi Delta |
| Day 4: Wednesday | Vicksburg, MS |
| Day 5: Thursday | Natchez, MS |
| Day 6: Friday | Baton Rouge, MS |
| Day 7: Saturday | St. Francisville, LA |
| Day 8: Sunday | Nottoway Plantation |
| Day 9: Monday | New Orleans,LA - Disembark 8:00 AM |
Memphis to New Orleans River Cruise Highlights
Memphis Blues and Barbeque
Authentic Southern Culture
Mississippi Delta Heritage
Sprawling Sugarcane and Cotton Plantations
Majestic Mansions
Antebellum Architecture
National Military Parks
Classic Cajun and Creole Cuisine
Political History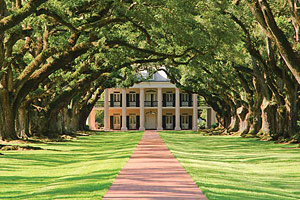 Immerse yourself in the rich history and culture of the Old South. Our Antebellum South voyages carry you along the lower Mississippi River where it is easy to imagine that time has stood still. From New Orleans to Memphis, sugar cane is still grown as it was a century ago and lovingly restored mansions and plantations grace the Great River Road.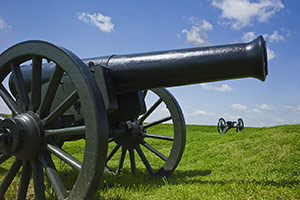 Learn of the skirmishes that pitted brother against brother in a nation divided in this immersive Civil War experience. Delve into the strategies, both military and political, that shaped the events of the American Civil War. Watch and listen as tribute artists bring key figures to life and set the stage with period music while noted Civil War historians offer enlightening lectures. Visit the bloody battlefields and hallowed cemeteries of the fallen soldiers, and the ramparts that remind us of a war that changed a nation.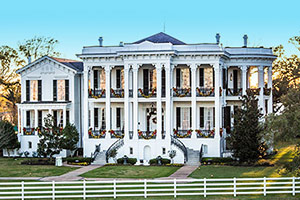 Amid the glittering elegance of an American Queen holiday cruise is a seasonal spirit larger than life. Experience the best of the Antebellum south during a magical time of the year and delight in all of your favorite holiday treats while getting acquainted with the classic traditions of the Cajun and Creole cultures. At the center of our thoughtfully designed Plantation Holidays voyage is an enchanted experience at Nottoway Plantation where you will enjoy live music and dancing, indulge in an assortment of hors d'oeuvres or decadent desserts and witness the ceremonial lighting of bonfires on the levee followed by a special fireworks display. Make our home your home for the holidays.
One-stop shopping - Book complete cruise vacations with flights, transfers,
pre- and post-cruise stays, onboard accommodations, activities and more
For Cruise Dates, More Itineraries and Bookings
Call Our Dedicated Cruise Desk at
877-287-2835
Not responsible for errors or omissions. [Pleasant Holidays acts only as an agent for the various travel providers shown above.]